Partner with Us! Offer Online Firearms Courses to Your Customers and Students
Are you a License to Carry instructor, gun store or shooting range? Regardless of the type of business, you can now offer professional online firearms classes, including the official online Texas LTC class, to your customers! OnlineTexasLTC.com is trusted by over 220 instructors, ranges and gun stores throughout Texas. This is not just a referral program. We offer a partnership with your business to provide all of the online firearms courses we have available.
LTC instructors and shooting ranges are quickly finding that partnering with a quality online course provider allows for more business growth and ultimately more students to fill in-person classes.
In additional to the best customer service, we provide more functionality, customization options, and classes than any other online course provider in Texas.
What you get through OnlineTexasLTC.com: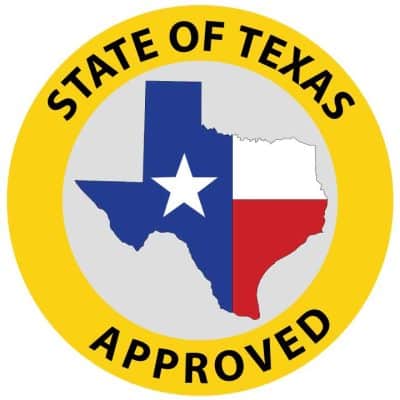 You do not need to become an Online Course Provider through TX DPS or even an LTC instructor to use the services offered here. All certifications and class requirements are handled by Online Texas LTC through the Texas Department of Public Safety Regulatory Services Division. Online Texas LTC is approved by Texas DPS RSD to offer the online Texas License to Carry a Handgun class. Certifications can be provided upon request.
It is extremely easy to get started and there are no setup costs, monthly fees or website maintenance required. Once signed up, you will be able to sell the class with your business branding, but without the hassles of maintaining your own website or paying a web developer. The online classes appear like your own to customers and they are even sent back to your business for the proficiency demonstration and other in person training for additional revenue.
| Online Classes | Typical Sale Price* | Amount Withheld | Your Commission |
| --- | --- | --- | --- |
| Official Online Texas License to Carry Class | | | |
| Official Online Texas License to Carry Class with Proficiency Demonstration Package | | | |
| | | | |
| Texas Permitless Carry Class | | | |
| | | | |
| Basic Firearm Safety Class | | | |
| Basic Firearm Safety Certificate | | | |
Online Class = The courses we have available for you to offer customers
Typical Sale Price = This is the most common price that this class is sold at. You can increase or decrease this price within the admin portal for your account.
Amount Withheld = The amount that goes to OnlineTexasLTC.com. This is a fixed amount that does not change.
Your Commission = This is the amount that you earn from each sale. There are no fees or charges taken on top of this. You will receive this full amount.