Online LTC
Click the button below to purchase the online Texas LTC class.
Purchase Now – $55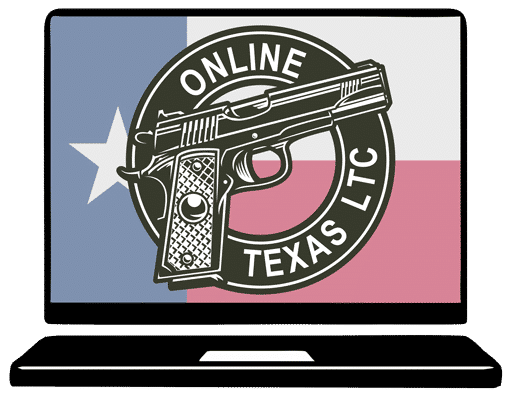 Official Texas DPS approved online License to Carry class

Get certified online

Instant access to the class after purchase

Take the class on your smartphone, tablet or computer

Start and stop as many times as needed. 6 months provided to complete the class.
Redeem Registration Code
Login/Continue Class
About the Class
It is now easier than ever to get your License to Carry a A Handgun (formerly known as Concealed Handgun License) in Texas! Just watch the videos online from anywhere and on any computer, smartphone or tablet. At only 4 hours long, this easy online Texas LTC class can be completed in no time. Watch as little or as much of the online LTC class at a time, progress is saved as you watch each video segment. 
This Texas DPS approved online Texas License to Carry (LTC) class provides the mandated Texas Department of Public Safety classroom training for obtaining your Texas LTC. This online LTC class is 4 hours plus the written exam (multiple choice and true/false test).
To proceed with the application process and obtain your Texas LTC, the proficiency demonstration (shooting portion) must be completed with an LTC instructor after the successful completion of the online class.