OnlineTexasLTC.com, a Blue Line LTC LLC company, provides professional online firearm education and training across Texas and the rest of the United States. Based outside Austin Texas, we are a family, law enforcement, and veteran owned small business which started in 2018. We are proud to be able to help support other small businesses by partnering with firearm instructors across Texas to provide them with online classes for their own students.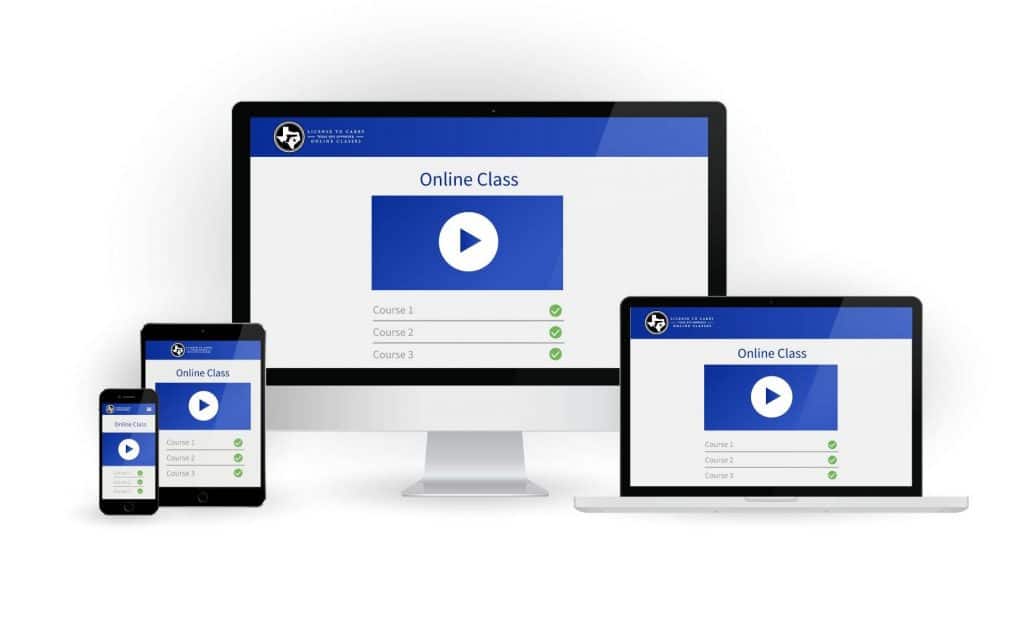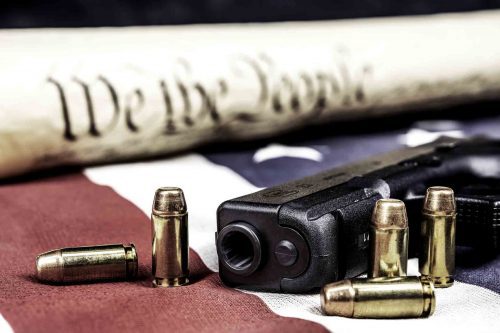 Our mission is to provide high quality, professional firearm education training through online learning. We recognize that online classes will never replace professional in-person training. However, through years of customer service and firearms training experience, we have learned that online classes can help build confidence and give the foundations necessary for gun owners to begin seeking out professional in-person courses.
Joel is the owner and LTC instructor for Blue Line LTC LLC, which consists of OnlineTexasLTC.com and GunSafetyTrainingPro.com. Starting in 2018, Joel began teaching basic firearm instruction and LTC classes while working as a police officer for a large Texas municipal police department. With a background in technology and a passion for firearms, Joel became an approved online course provider for Texas DPS in 2019. Currently, Joel runs Blue Line LTC LLC full time.
During his time as a police officer from 2012-2020, Joel worked multiple functions, including being a field training officer, tactical adjunct instructor, firearms instructor and CAST (counter assault strike team) member. Later, he moved to full time position as a cadet training instructor at the police academy. With over 1000 hours of documented firearms and tactics training, this background allows Joel to teach classes with real world experience that gives a perspective and insight not provided elsewhere.
Certifications:
Texas License to Carry Instructor

Texas Approved Online Course Provider

TCOLE Firearms Instructor

TCOLE Basic Instructor

DPS School Safety Instructor

DPS First Responder Course Instructor

ALLERT Civilian Response to Active Shooter Instructor
Joel is certified under Texas GC 411.188 and GC 411.190 to administer the LTC Online Course (classroom instruction only).
Eric has over 19 years of law enforcement experience and is a full time firearms and tactics instructor for a large police department in Texas.  He is the lead instructor for the department's cadet curriculum and holds certifications in multiple less lethal force options and is a certified instructor for active shooter response.
Eric is the owner and instructor for Cornerstone Performance as well.
He is a founding member of his department's marksmanship team and holds Master Class rankings in both USPSA and IDPA and multiple Grand Master rankings in SCSA.  Eric is an avid competitor and is the Match Director for the largest Law Enforcement / Military multigun shooting competition in the country.  
When he is not on the range Eric enjoys spending time in the outdoors with his family and building custom furniture.
Certifications Include:
Texas License to Carry Instructor

TCOLE Firearms Instructor

Basic and Advanced SWAT Training – TTPOA

Precision Rifle Training – TTPOA

USPSA Master Class Ranking

IDPA Master Class Ranking

SCSA Grand Master Rankings

ALLERT Active Shooter Response Instructor
Administered through videos that are broken into 15-20 minute segments, you can take the online LTC class at your own pace and in your own home from anywhere in Texas. Progress is saved at the completion of each video, allowing you to take the online LTC class as fast or slow as you want. Watch for 15 minutes and come back to continue another day, or watch all 4 hours. It's all up to you! Can be taken from your computer, smartphone or tablet. You have the most flexibility when choosing when and how to take the class.
PROFICIENCY DEMONSTRATION
After finishing the online LTC course, the student is provided a completed LTC-101 form. This is the certificate that will be provided to DPS to show completion of the class. The LTC-101 certificate can be brought to any Texas certified LTC instructor to complete the proficiency demonstration. Everyone that takes the Texas Online LTC / CHL class will need to take the proficiency demonstration in order to get their LTC. Please go HERE for an interactive map of LTC instructors partnered with OnlineTexasLTC.com for the Proficiency Demonstration.
Online Texas LTC is based in the Austin Texas area. The online LTC class is available to anyone to take anywhere. You do not have to be in Texas to take this online class. If you are in the Austin area, including Travis County, Williamson county, Cedar Park, Leander, Round Rock, and Georgetown, an OnlineTexasLTC instructor can perform Proficiency Demonstrations. For students throughout other areas of Texas, please the list of providers for LTC instructors partnered with Online Texas LTC.