Texas Handgun Association Online LTC Registration
Online Classes
To obtain your Texas LTC, Texas DPS requires the proficiency demonstration (range instruction and shooting qualification) to be completed with an LTC instructor after the successful completion of the online class. This is the same for all online LTC classes.
Redeem Registration Code
Login/Continue Class
About the Classes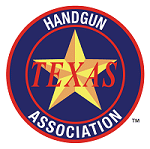 Welcome to the Texas Handgun Association Online Texas LTC registration page
The Texas Handgun Association was established in 1997, shortly after Texas first established the Concealed Handgun License laws in the state. We fully support the right of responsible, law-abiding citizens to own, keep, and carry firearms for personal protection.

We are committed to promoting high standards of instruction and training throughout the state. This training is directed at responsible firearms safety, lawful ownership, safe storage practices, and the legal use of force in self-defense.

We have hundreds of DPS-certified instructors across the state of Texas. No matter where you are located in the state, we can help you find an LTC instructor near you.